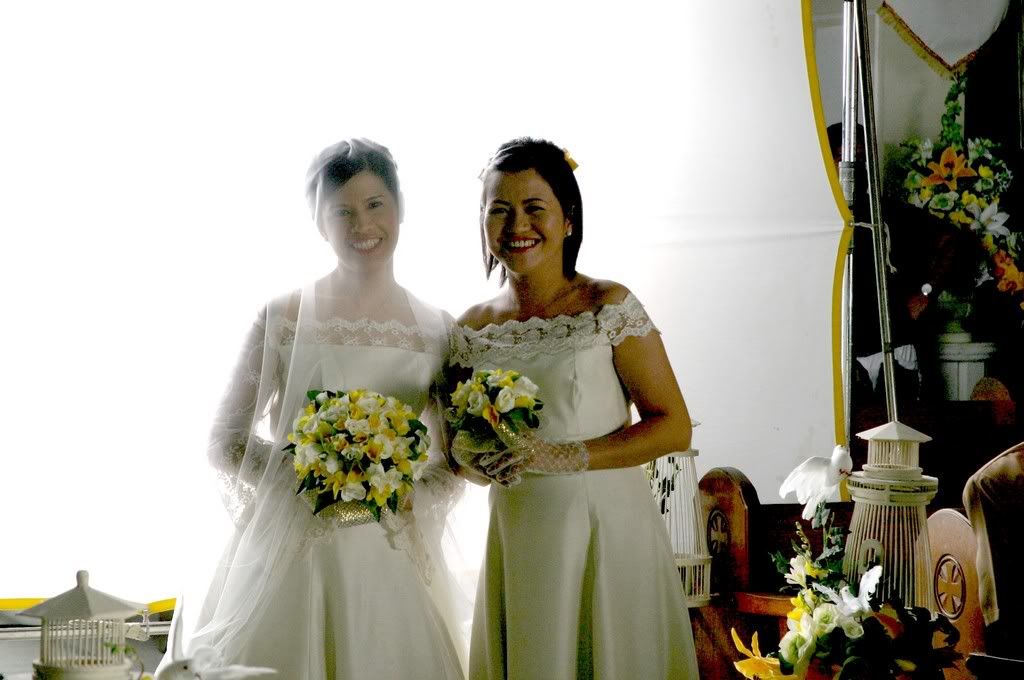 Ha ha! Don't get excited just yet. No this isn't my wedding but a commercial shoot -

my almost-15-minutes-of-fame as the bride.

"Almost" because I was exposed for barely a second, and even so I was just a shadow in the background. By the way, the bridesmaid is Wengderwoman, a.k.a. Weng, my officemate and fellow talent. Oh well...at least I enjoyed the dressing up part.
With that I'd like to welcome the Santiagos to my blog. I posted this one for you - it's been a while since I posted pictures, and I did promise that I had some on this site. Happy reading and viewing, guys!