My son wants to be Venom. At least for a day. This Halloween.
That's what you get from playing a lot of PS2. His favorite game is Marvel vs. Capcom 2. I know that it's a very old game, but he's acquired such a proficiency for it. And besides it was the only game we could play for the longest time when the left toggle button on both controllers were busted.
He's been deciding about his Halloween costume since last year -

that's how excited he is about scaring people.

And it seems to him that Venom's look would be the scariest.
So I've been checking up on Venom today, and this is what I've found: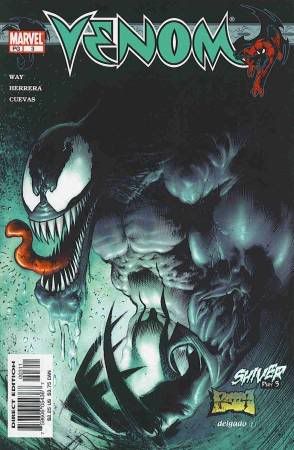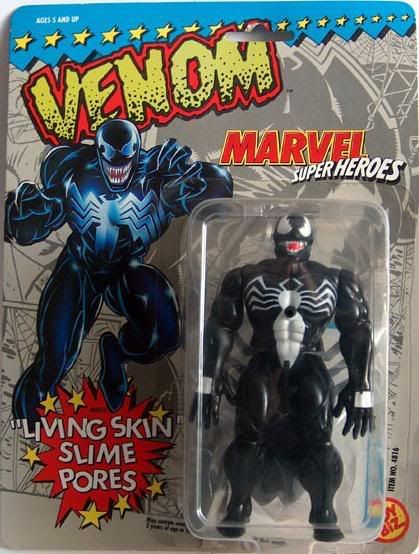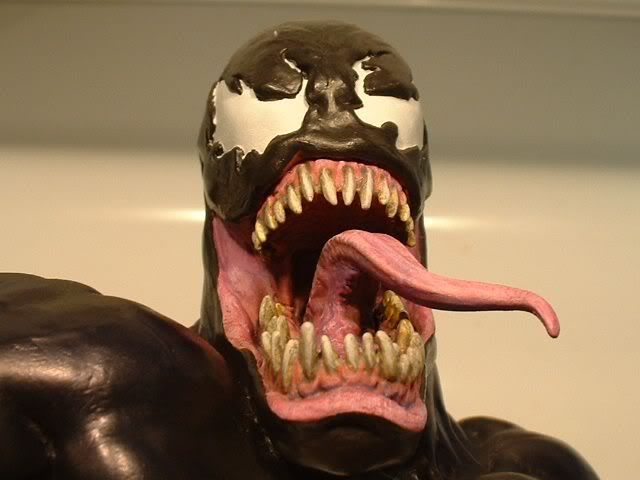 Of course the hardest part is recreating the face.

I was ready to put my UP College of Fine Arts skills to the test.

I warned Miguel that he would have to wear a mask to get the tongue right, but he said, "why not a hat?"
I thought to myself, "Aw, shucks. So much for the papier mache."

Oh well.
The whole circus is for the kids anyway so a hat it will be.
As for the body, I found a solution when I saw this image on the net: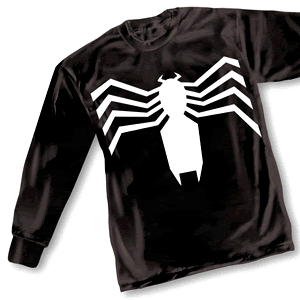 All right!

So now I'm excited.

With 2 weeks to go I'll have just enough time. I still haven't figured out the hat, but I'm sure Miguel and I could work something out.